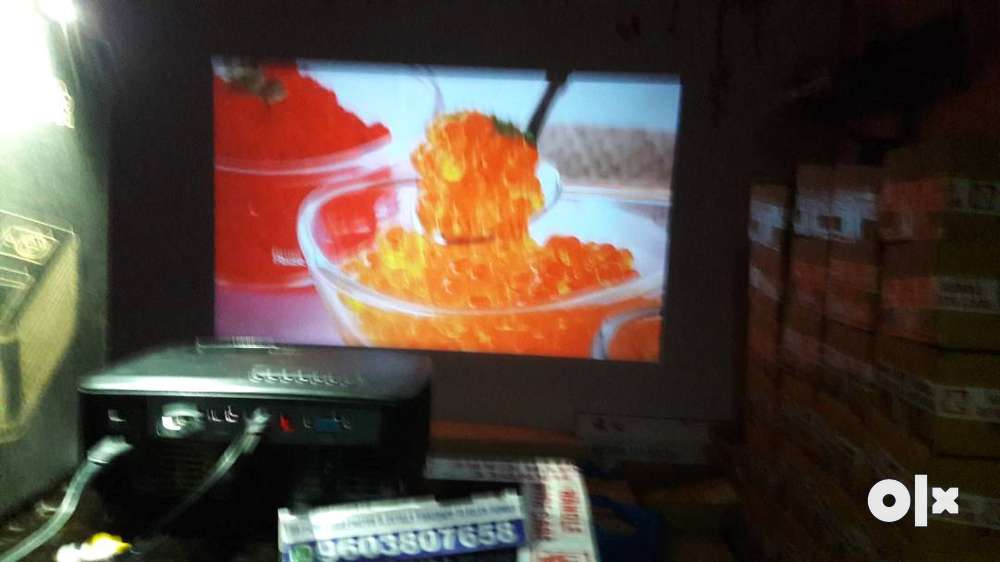 1 / 11
Description
RD intrex 855 3d 4k wifi led projector smart youtube live tv av in usb hdmi vga audio out remote 151 inchs
Enjoy movie theater experience at home
U can connect ur mobial nd see videos photos play games throw mobial miracast Screen Mirroring
Brand new projector full hd led 4k 3d support live cable tv lpl matchs
free 3d glass with this projector limited offer
made in koria
Diffuse Reflection Imaging to protect good for eye health.
50 thousand hours lamp life
Studio shoot live events
2200 lumens
U can connect live Tv cable setofbox dish tv all channels
u can connect laptop pc dvd players play stations gaming options
usb aux hdmi vga options av n
u can connect home theater speakers 2.1 nd 5.1 all
remote control
plug and play videos photos nd songs.
u can connect firestick mi stick dongle google cromcast any
6 feet width 4 feet height.
2 cooling fans
151 inchs screen sizeee
inbultt speakers nd amplifer
best use for schools, colleges, offices, home online class restaurants bars live cricket matchs
we have many more model starts from 3300 to 20000 rp
call me or whatsapp for demo video nd photo nd model prices list
fast cash on delivery available all over india 2 days
Call or Whatsapp send hi and get demo video in whatsapp
₹ 6,500
RD5 Smart 3D 4k projector wifi youtube mcast live tv usb hdmi 155 inch
Navagadh, Jetpur, Gujarat
Posted in
Navagadh, Jetpur, Gujarat
AD ID 1522713584
Report this ad