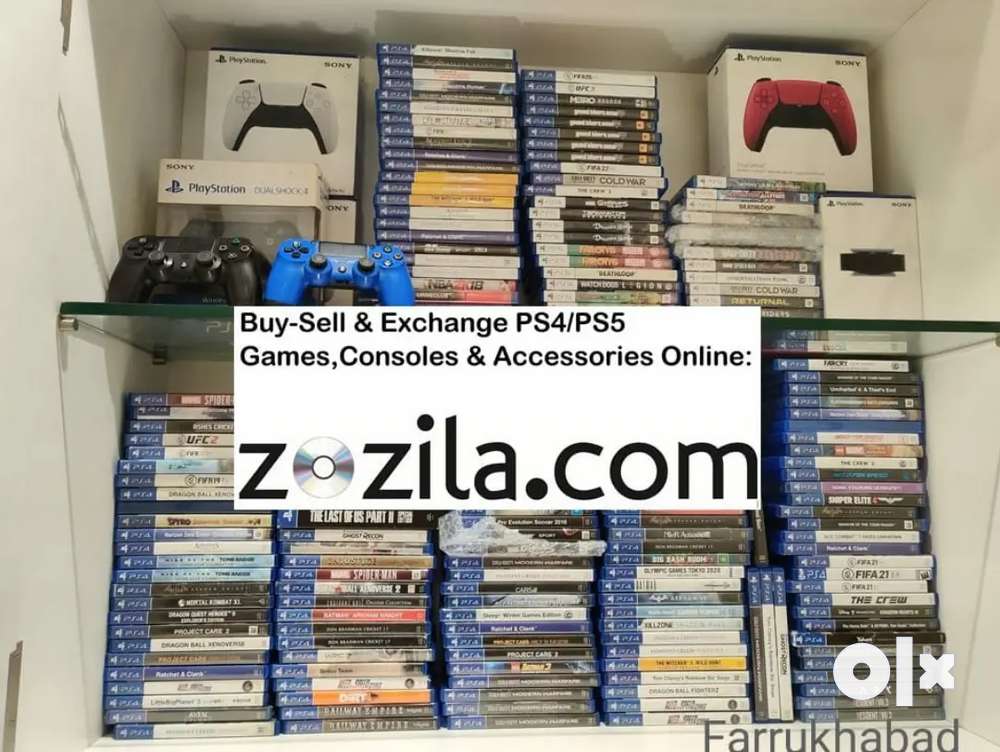 1 / 1
Description
₹199 is the Starting Price. All Products have different Prices.
*Please Visit our Website zozila. com to Buy/Sell/ Exchange Directly.
*All Playstation/Xbox/Nintendo New/Pre-Owned/Used/Second Hand Games CD's, Consoles & Accessories Available at Great Prices.
*Free Delivery & Pickup All India with Pay/Cash on Delivery.
*Instant Payments on Sell Orders.
*Multiple Payment Options available with EMI, Pay Later & COD Facilities.
Important Note: Please contact us directly on website as we would be unable to reply here on Olx Messages due to High Message Volumes. Thankyou!
Ad Location: Farrukhabad
₹ 199
PS4/PS5/Xbox/Nintendo Games,Consoles & Accessories Buy-Sell Farrukhaba
Bhopatpatti, Farrukhabad, Uttar Pradesh
Posted in
Bhopatpatti, Farrukhabad, Uttar Pradesh
AD ID 1637917247
Report this ad