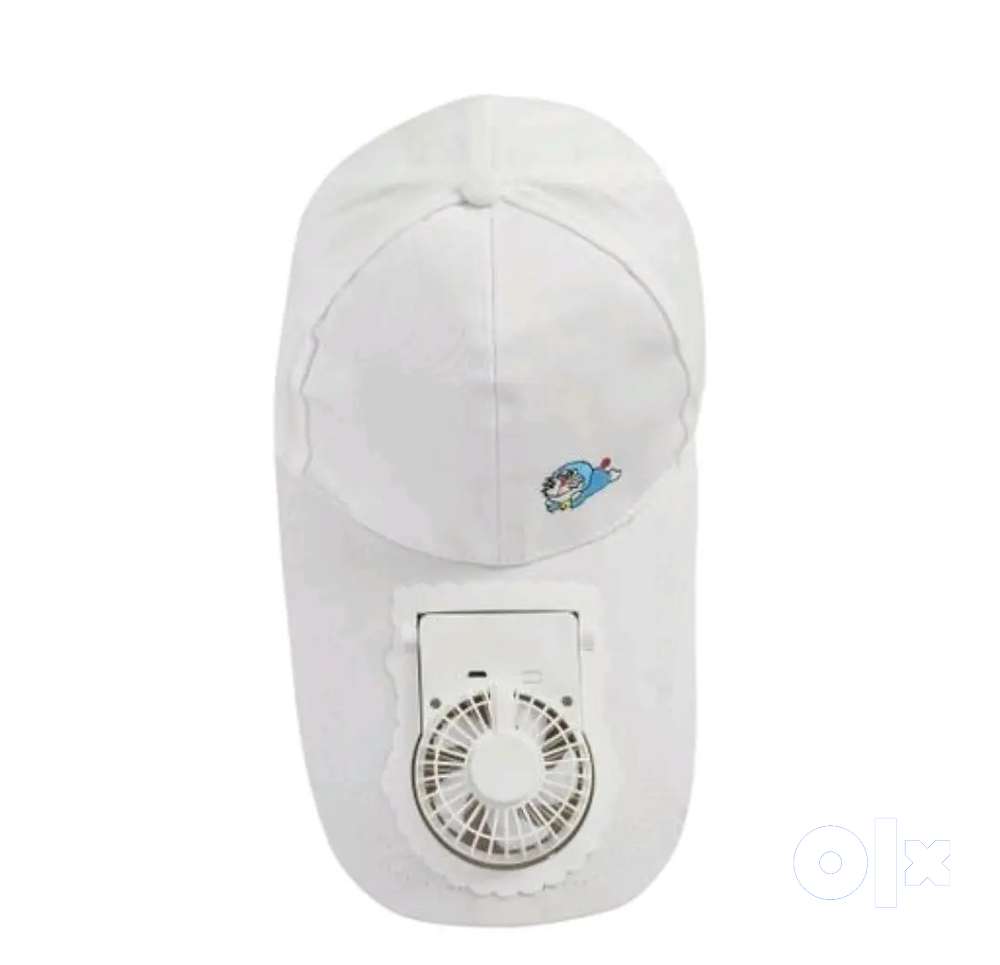 1 / 7
Description
HOME DELIVERY ALL INDIA AVAILABLE
CASH ON DELIVERY AVAILABLE
ONLINE PAYMENT AVAILABLE
COD AVAILABLE
[ ADDRESS DETAILS FOR ORDER ]
YOUR NAME -
PHONE NUMBER -
HOUSE NO / BUILDING NAME -
ROAD NAME / AREA / COLONY -
PIN CODE -
CITY -
STATE -
MINI RECHARGEABLE FAN PORTABLE POWERED HAT CAP FAN
Name: MINI RECHARGEABLE FAN PORTABLE POWERED HAT CAP FAN
Number Of Blades: 1
Type: Rechargeable Fan
Product Breadth: 15 Cm
Product Height: 25 Cm
Product Length: 15 Cm
Net Quantity (N): Pack Of 1
Introducing our Portable Hat Cap Fan - the ultimate solution for staying cool and comfortable wherever you go! This innovative cooling accessory combines the practicality of a hat or cap with the refreshing breeze of a fan, making it the ideal companion for outdoor adventures, summer activities, or any situation where heat and humidity are a concern.
COMFORTABLE FABRIC: Cotton, efficient sweat-absorbing mens hats, this unisex baseball cap is perfect from long days out on the water to casual days outside.
COOLING FAN: An upgraded product of the solar fan cap, rechargeable, work for 3 hours, 3 gear wind speed, screws fix the fan on the brim of the hat, not easy to fall off.
REJECT INSECTS: The hat's fan is wrapped with a plastic cover to prevent hitting your face and glasses, preventing the sun and the insects from hitting your face and eyes.
PORTABLE: The baseball cap with a USB cable, you can use the power bank to charge the fan at any time when no electricity. Hand Wash Only.
Buckle closure / Hand Wash Only
Crafted with high-quality materials, this Hat Cap Fan offers durability and long-lasting performance. Its lightweight and compact design ensures hassle-free portability, fitting comfortably on your head without causing discomfort. With adjustable fan speed settings, you can tailor the airflow to your preference, ensuring you stay cool without breaking a sweat.
Perfect for hiking, camping, sports events, gardening, or simply relaxing outdoors, our Portable Hat Cap Fan keeps you refreshed and helps you beat the heat. Stay hands-free and enjoy uninterrupted cooling, even in the hottest weather.
Don't let scorching temperatures hold you back. Elevate your comfort and style with our Portable Hat Cap Fan today! Say goodbye to discomfort and hello to a refreshing, breezy experience. Don't miss out on this must-have accessory for a more enjoyable and comfortable outdoor lifestyle. Order yours now and stay cool on the go!
#hatfan #capfan #portablefan #personalcooling fan #summerhat #outdoorfan
#capfanprice #fancap #hatwithafan #capwithf
Country of Origin: India
₹ 500
New Letest MINI RECHARGEABLE FAN PORTABLE POWERED HAT CAP FAN
Samudrapur, Maharashtra, India
Posted in
Samudrapur, Maharashtra, India
AD ID 1752176355
Report this ad