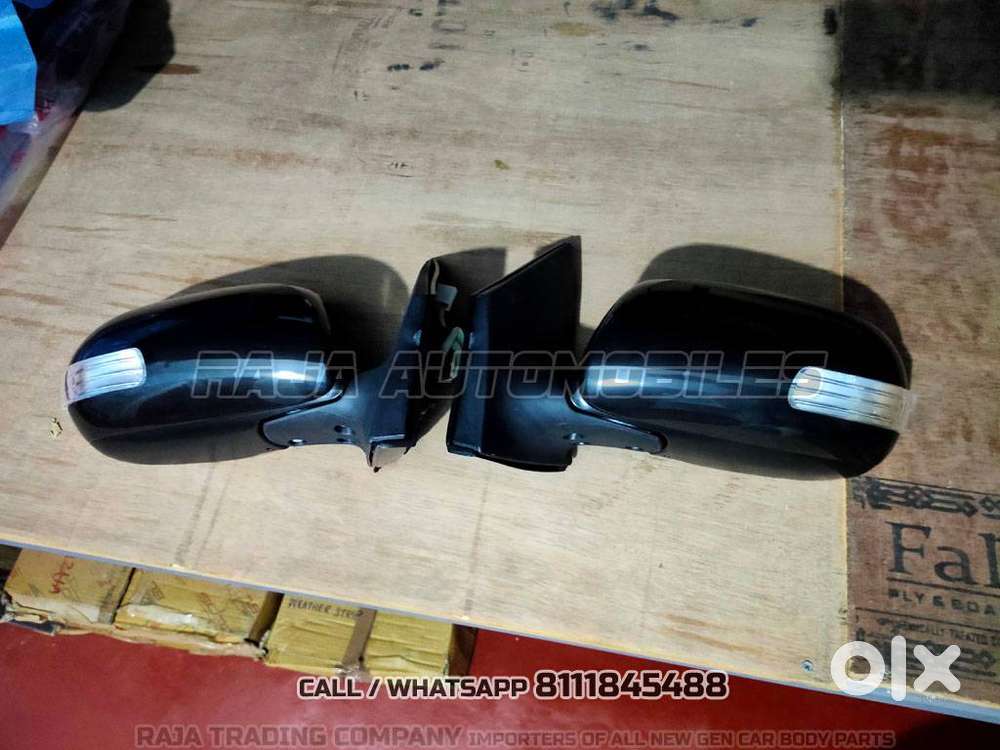 1 / 9
Description
Altis Side Mirror with Electric Folding
Imported Mirror
Price : 6500 each
/
Innova New Model Conversion Kit 38500 onwards
Fortuner Faelift Kit, Legender Kit, TRD Kit, Lexus Kit
Crysta lexus Kit, Crysta 2022 Facelift Kit, Crysta Body kits
Honda City Body Kits
Etios Platinum Conversion Kit
/
Polo Type2 Front Facelift Kit : 14500
Vento Type2 Front Facelift Kit : 15500
Polo & Vento Type3 Front Facelift Kit (2021) : 19500 rs
/
Side Skirt, Spoiler ,Diffuser
Toyota, Honda, VW Body Parts & Body Kits Available
/
Raja Automobiles
Indiamart Trusted Seller
Wholesale, Retail & Garage Sale.
/
Contact us for the Best Price than anywhere.
Transparent Dealing
Top Quality Imported Parts
/
ഷോറൂമുകളിൽ കിട്ടുവാൻ ബുദ്ധിമുട്ടുള്ളതും, വലിയ വിലയുള്ളതുമായ എല്ലാ പാർട്സുകളും Import ചെയ്തു നൽകുന്നു... 40-60% വിലക്കുറവിൽ...
New Parts, Used Parts, OEM Parts, Imported Parts, Aftermarket Head & Tail lamps.
Used Engines, Gear Box, Body Shell, Body Parts, Lights, Mirrors, Steering Wheel, Airbags, ECM & BCM.
All over India Delivery in 24 Hrs (Air Cargo to all Major Cities)
Delivery in 3 Days from International Markets (Used & New Parts)
Malaysia, Taiwan, Thailand, Indonesia, China, Dubai, Germany
/
Facelift Kit Available for
Innova
Etios
Polo
Vento
Altis
Fortuner 2015 TRD kit
Fortuner 2022 Legender Kit
Duster
Creta
City
/
All Body Parts are Ready Stock & Video Calling - Purchase Facility Available.
Shipping all over India under PAN / GST with all Major Transports.
VRL, KRS, ABT, SafeExpress, Maruti Cargo, Gaatee Express,
₹ 6,500
Altis Side Mirror with Electric Folding
Kollad, Panachikkad, Kerala
Posted in
Kollad, Panachikkad, Kerala
AD ID 1711223177
Report this ad