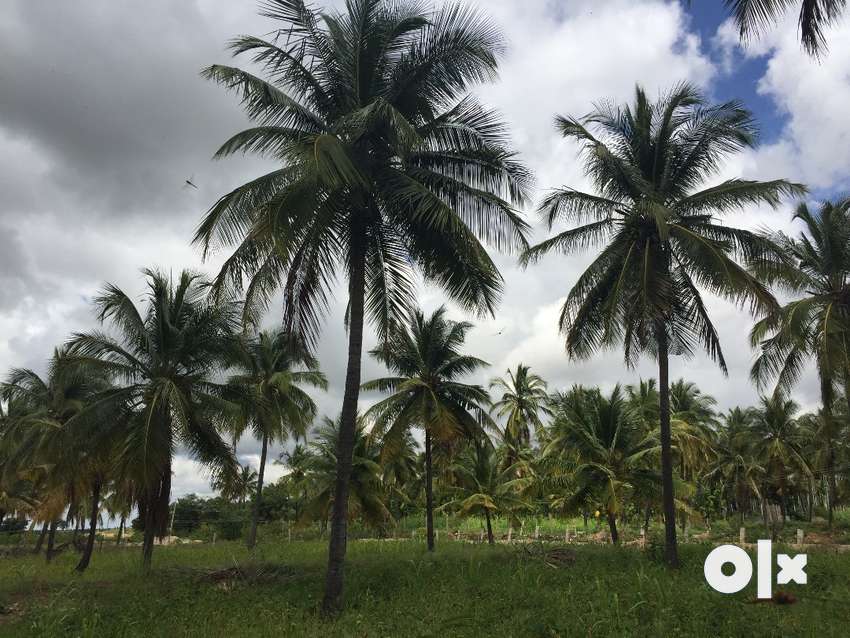 1 / 10
Details
Project Name
Agricultural Property
Description
Hello
We have decided to part with our beloved agricultural property as it is getting harder to manage each passing year. This property is around 15km from NH (Sira, Tumkur Dist) which is about 150km (2.5 hours drive) away from Bangalore and well connected with motorway. Clean and clear title (General category) with no chain.
It spreads well into 15 acers (18 guntas less), has covered with well established coconut trees for about 30% to 40%, good water source with one working condition new borewell with 3″ water (there is another borewell unused with 1.5″ water) and a farm pond (Krishi honda in kannada), drip irrigation covered to all the coconut trees and main property boundary is fenced.
Rest of the open land is used for other seasonal crops and vegetables. There are couple of tamarind trees across boundary.
We have a caretaker who lives there with his family to demonstrate what minimum we need in our life..
The photos posted were taken at various seasons should give you a fair idea on the potentiality of the property and we can say sky is the only limit around what can be done in this property.
Well, few ground rules and request to avoid any confusion and disappointment either side.
We expect a competitive offers from really genuine buyers, we clearly know who are those potentially buyers so please don't try to scam us or exploit us.
Sorry no brokers or resellers. We would be verifying your background and source of fund.
We are not in any hurry to sell this.. Hope you got our points.
We have set the price based on the surrounding market price but we are open to consider decent offers.
Thank you for your attention and reading our post and wish you a happy farming!
₹ 1,85,00,000
Agricultural Property for Sale
Balaji Nagar, Sira, Karnataka
Posted in
Balaji Nagar, Sira, Karnataka
AD ID 1609620107
Report this ad