Selling a Car? Know These RTO Forms to Complete the Selling Process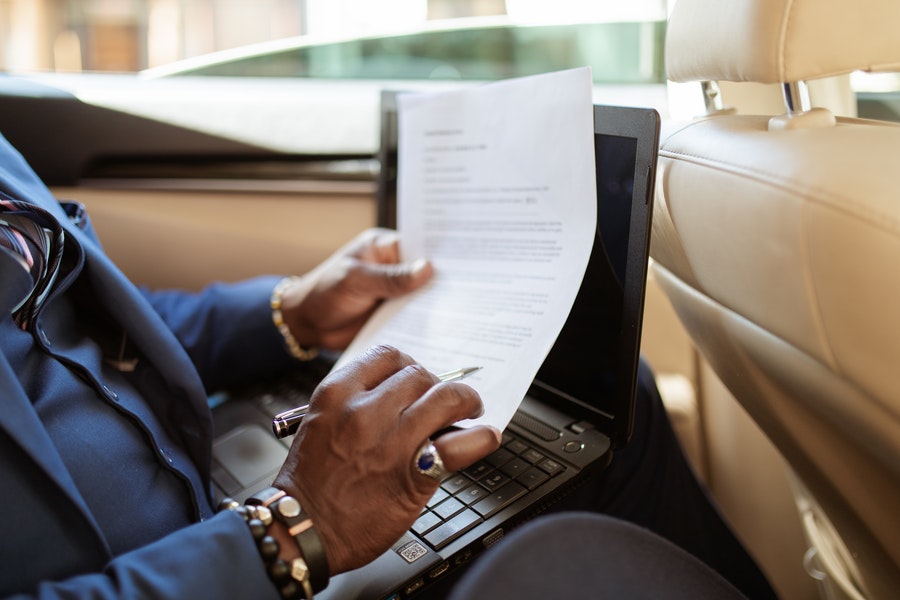 Buying a new car can be an exciting experience, but it's worth noting that there are some practicalities to consider. So if you're on the cusp of taking your first steps onto the used car market, make sure you know what paperwork you need to fill out before you sign on the dotted line!
The process of selling a car and registration transfer is quite involved. It is because so many things need to be done to sell a vehicle successfully. There are many different forms you need to be familiar with when it comes to selling your vehicle. Read this article to learn about RTO and the various RTO Forms for selling car in India.
What is RTO?
Before jumping to the different RTO forms, it's good to know what RTO is? In India, every state has Regional Transport Office (RTO) governed by the Motor Vehicles Department.
The road transport officers are responsible for implementing the motor vehicles rules and carrying out other functions such as issuing driving licenses, vehicular tax collections, automobile registrations, verifying vehicle insurance, pollution checks, etc. Moreover, one cannot sell used cars, or no sale will be considered valid without the RTO's verification.
Types of RTO Forms for Selling Car
In India, intimation to RTO about sell of car is compulsory.  Check these below forms to submit at RTO to sell a car successfully:
Form 28
To sell your used car, keep 3 copies of Form 28 on hand. This form supports the fact that you are not subject to any liabilities that will stop you from selling your car.
Also, you have no pending taxes, criminal records, challans, etc., on the vehicle. It is required to get the No Objection Certificate (NOC) from the regional transport office. 
Form 29
Form 29 is also one of the necessary RTO forms for selling car. It works as a notice to the RTO for transferring vehicle ownership. You need 2 copies of the form and need to submit it at the RTO, along with passport-size photos of both buyer and seller, and duly signed by both parties involved. 
This form clearly states that the seller has submitted all vehicle-related documents such as its insurance, PUC (Pollution Under Control Certificate), and RC(vehicle registration certificate) to the buyer. 
Form 30
After Form 29 has been submitted to the RTO you need Form 30 within 14 days to complete the process. You need 2 copies of Form 30, one for you and one for the buyer's Vehicle Registration Office, as well as the title transfer stamped by your state.
Form 30 states that the car has been sold to the buyer, so its ownership should be transferred immediately. In addition, this form intimates RTO that all the future legalities related to the vehicle should be transferred to its new owner. 
Form 35
Form 35 is also one of the required RTO forms for selling car. It is a NOC that you have to get from the bank if you want to sell a financed car. It is required to remove the HP (Hypothecation) from the RC and a mandatory form when you sell a car with a loan in India. 
Things to Remember
As a used car owner, selling your vehicle can often be a stressful quest. Even once you have a piece of luck with the buyer, you still need to navigate through many details and paper formalities. But, if you know about the documents you need to complete the selling process without chaos, you won the half battle.
Apart from the list of the forms to submit at RTO to sell a car, here are some quick nitty-gritty things that you should remember: 
These forms are available at your local RTO office, but you can also download them from

VAHAN

, the government website.

Car's chassis number needs to be printed on three different copies of Form 28. 

Photocopies or scans of original RC, insurance, and PUC (Pollution Under Control Certificate are also needed while selling a vehicle.

These forms need to be deposited to the RTO with the applicable fee. 

You also need to understand your state's laws about buying and selling cars and what documentation is required other than the above-listed ones.
Takeaway
These RTO forms for selling car make the process smooth and quick. However, if you feel these paper formalities are cumbersome for you, don't worry! OLX Auto is the name you can trust. We not only offer you the best price for your used car but take care of the documentation absolutely free. Plus, our used car marketplace is easy to access whether you're buying or selling the pre-owned car. We give you the solution to your car-related problems and eliminate all traditional hassles, saving your time and money. So, list it and sell it.
Happy Selling!